When we plan to sell our Mac, we always delete our data or format the storage. We believe that the deleted data is not recoverable but that is not the case. Every deleted file can be recovered even from a formatted storage device. If you wish to delete your important and confidential files, it is always recommended to use the best File Shredder for Mac.
The first line of defense to your data security can be a file encryptor and when it's time to delete, use the best file shredder for Mac. The file shredder overwrites the data with garbage values and turns the files into an unreadable format. Once the file is processed through a file shredder it becomes unreadable.
There are dozens of other apps that you can use as file shredders for Mac. We have tried, tested, compared, and listed the one that has all the features needed to boost and manage your Mac performance. CleanMyMac X is the best file shredder app for Mac to securely remove files making them unrecoverable.
CleanMyMac X Shredder
Price: $34.95
macOS Compatibility: macOS 10.10 and above
Last Updated: May 09, 2022 (Version 4.10.6)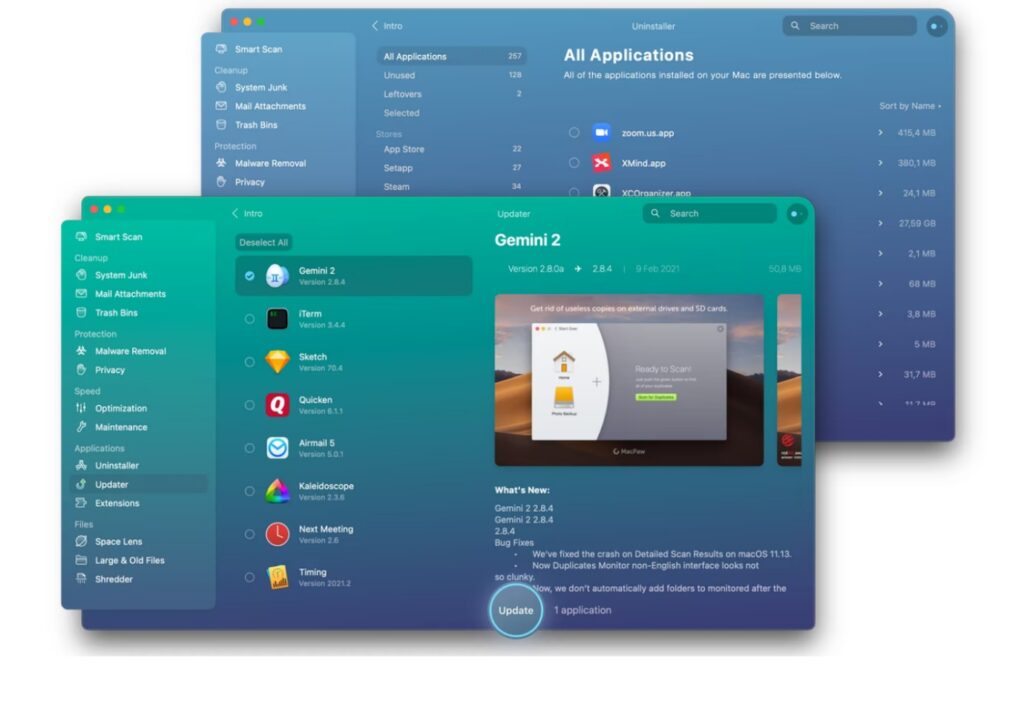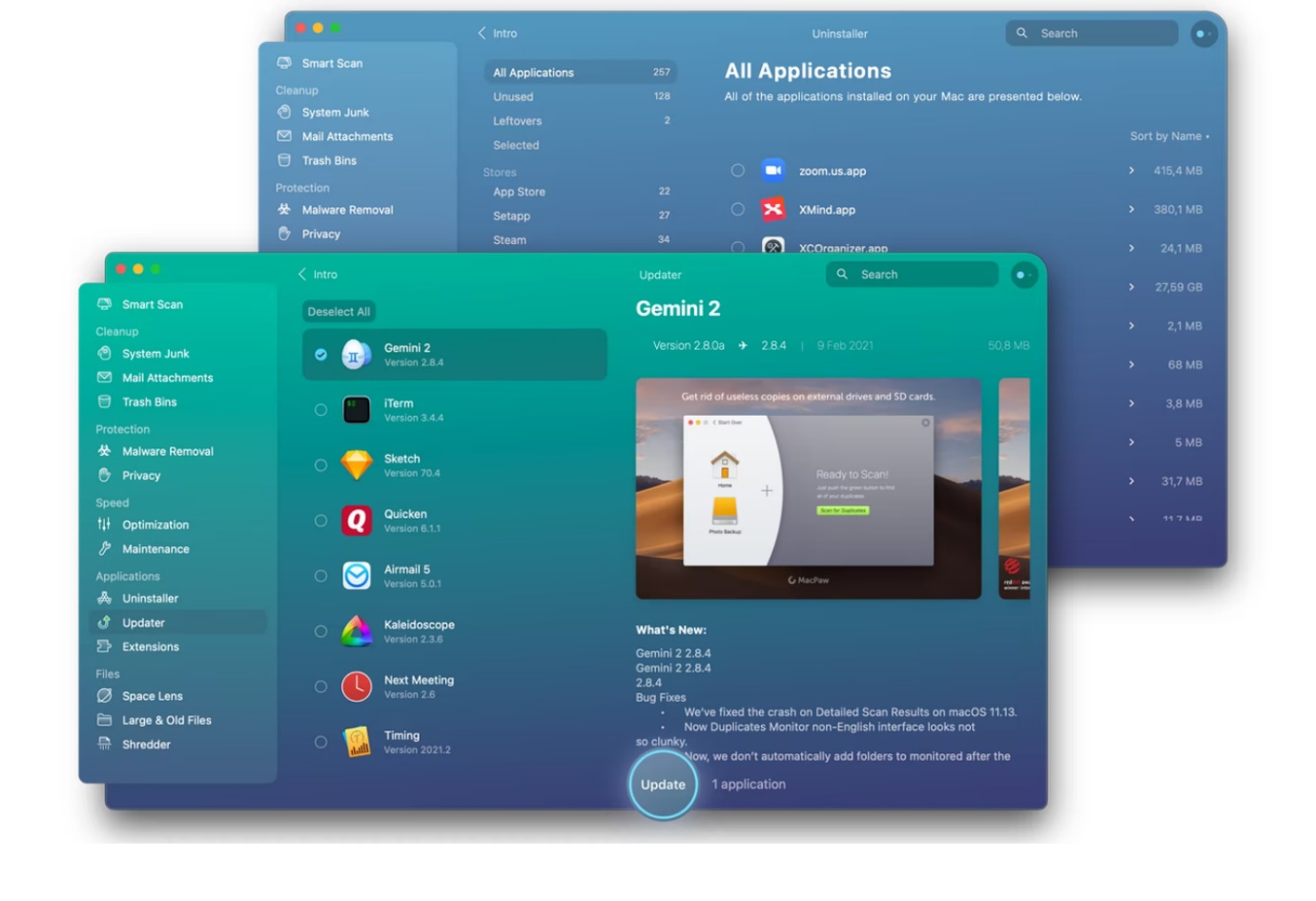 CleanMyMac X Shredder is one of the Best File Shredders for Mac in 2022. It is power-packed with multiple inbuilt utilities to take overall good care of your Mac. You can clean up system junk photo junk, email attachments, iTunes junk, and Trash Bins. You can also make use of CleanMyMac X Shredder to remove malware and offer additional privacy features.
CleanMyMac X also offers advanced customization and maintenance to boost your Mac's performance. It has an inbuilt app uninstaller, and app updater to manage your apps. You can quickly find and erase large files on Mac with its Large & Old File Scanner. CleanMyMac X Shredder is a reliable utility to quickly remove confidential files securely.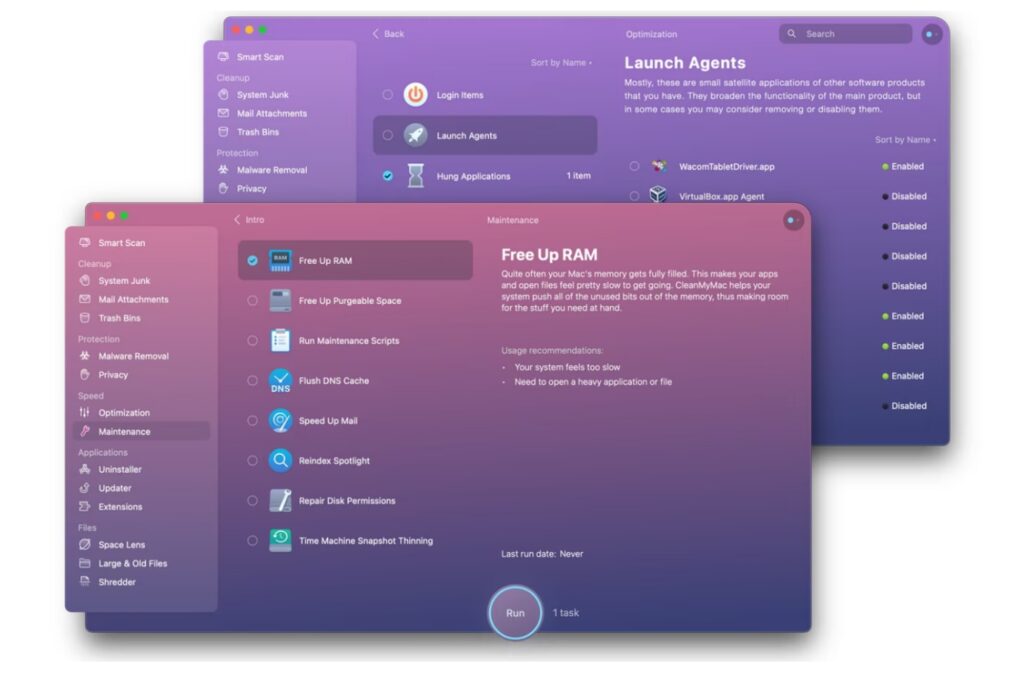 How to Use CleanMyMac X Shredder
CleanMyMac X Shredder has an advanced algorithm to convert and delete the files on Mac. it just takes a few clicks to securely delete files on Mac.
Step 1. Download and install CleanMyMac X from its Official Website.
Step 2. Activate the product and let it scan your Mac to offer cleanup, security, and optimization.
Step 3. Click on the Shredder utility at the bottom of the list in the left panel.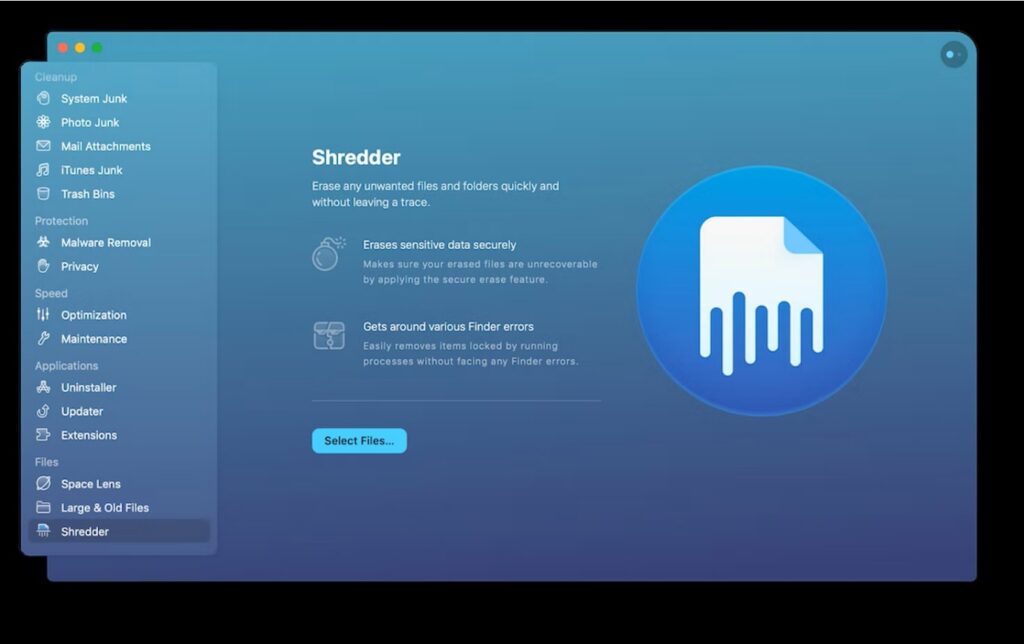 Step 4. Click on the Select Files button to choose files that you wish to delete. You can also drag & drop files to CleanMyMac X Shredder.
Step 5. There are two different file removal modes that you can use. Immediate Removal is the ordinary method to quickly remove files. Secure Removal deletes files in such a way that the files can't be recovered. This option takes more time as it first rewrites the data and then deletes the file. Once done, click on the Erase File button to finish the process.
CleanMyMac X Features
CleanMyMac X is an all-rounder app that takes overall good care of your Mac. You can perform cleanup on your Mac and reclaim your precious storage space. The protection section is equipped with malware removal and privacy settings. The app uninstaller works great to quickly uninstall apps and delete redundant files and leftovers.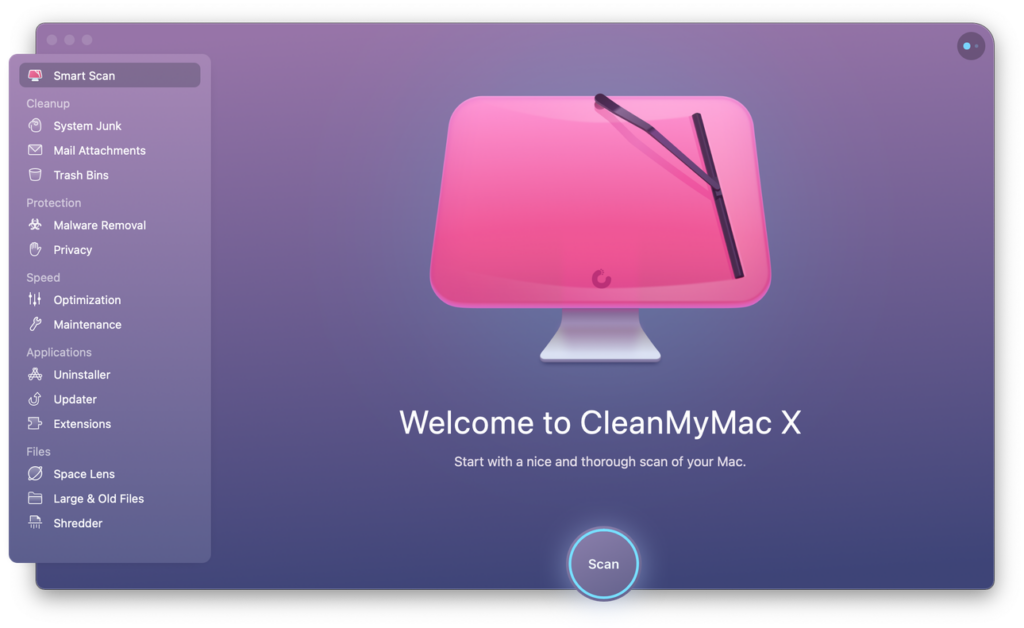 The Updater utility ensures that all the installed apps are updated with the latest versions. Whenever there is a new update released, it checks for the latest version and updates all your apps. CleanMyMac X is a pocket-friendly app loaded with all the features required. This is one of the best file shredders for Mac that you can use in 2022.
Difference Between Trash Delete and Secure Delete
If you simply send a file to Trash Bin and then Empty Trash, the file is removed from your Mac but it is easily recoverable. If you hand over your device to someone after deleting all the files, the new user can always perform recovery and get back all the files on the drive.
File Shredder has an algorithm to rewrite the file with garbage values before it shreds the file. It changes the content into an unreadable format and then deletes the file securely. File Shredder is a small utility hence it comes with other utilities. CleanMyMac X File Shredder utility is easy to use and it works just great to delete files.
Summing Up
File Shredder on Mac is a utility to securely delete your confidential files after making them unreadable. This article on how to use a file shredder on Mac has simplified the steps to remove files securely. CleanMyMac X File Shredder utility can help you quickly and securely erase the files after making them unrecoverable. This app has multiple inbuilt utilities for complete optimization and security. This is one of the best file shredders for Mac that you can use in 2022.